10 M12

Stop Timer Controller with Overflow Cut off!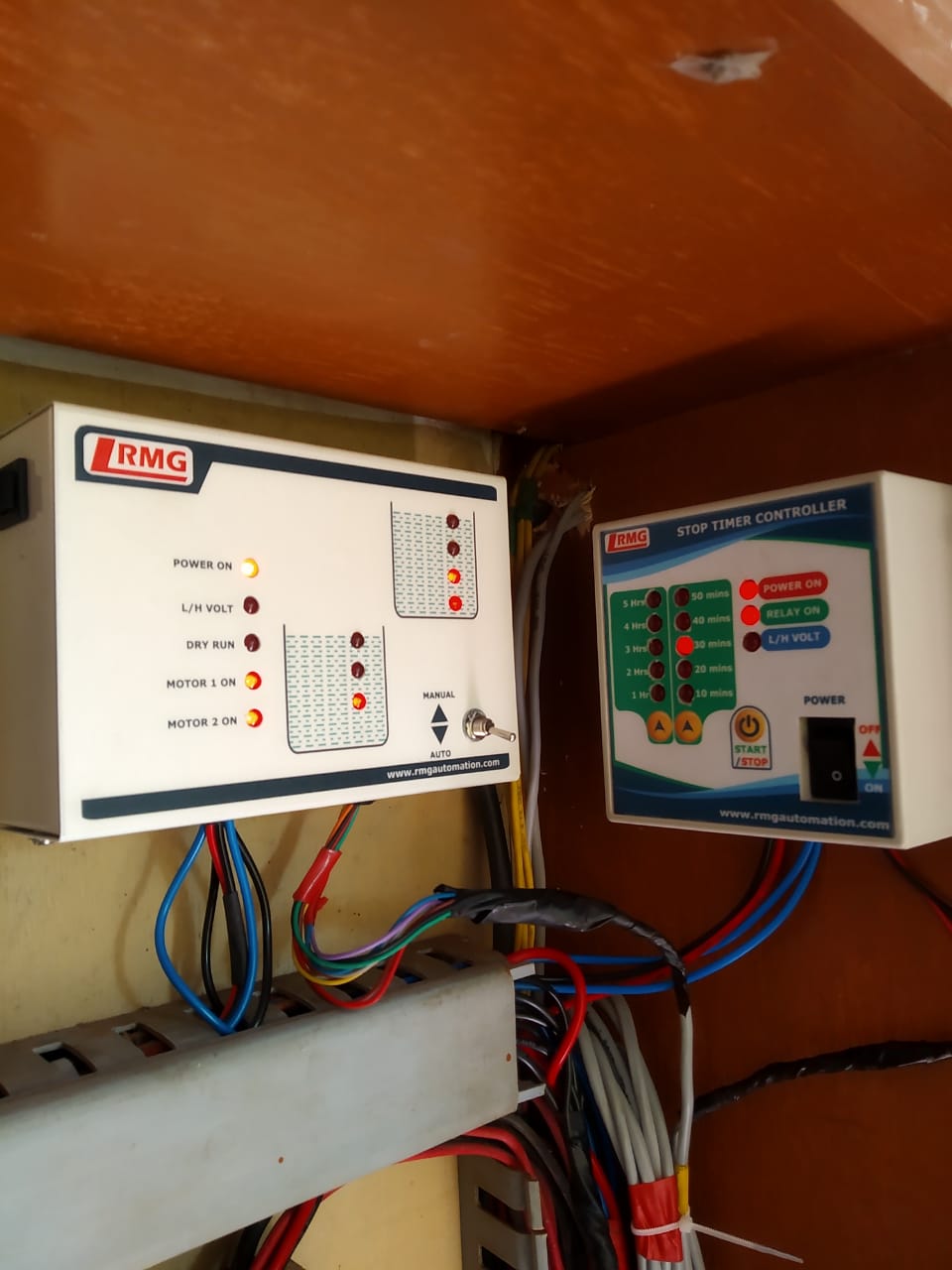 "JACK AND JILL
WENT UP THE HILL
TO FETCH A PAIL OF WATER!!!"
Are you wondering, why such a rhyme?
It is an age old rhyme where we can understand that Jack and Jill Went up to hill to fetch a pail of water. To get water in those days was not that easy. Water is the most essential one for the mankind. The present scenario is that; water scarcity is prevailing in most parts of India. We feel proud that we help the mankind through our products to save water for our future generations. One fine day, Mr. Jayaprakash, director of a reputed Engineering Industry, @Ambattur, visited our office for his requirement to control 3 motors. For 2 of his motors, we designed dual motor pump controller. For his 3rd motor, he preferred stop timer controller. The existing model of our stop timer controller does not have overhead tank overflow cut off. Our strong technical team, fulfilled his requirement. We customized the product as per his choice and provided him a solution.
That's we!!
CUSTOMER REQUIREMENT
Customer preferred our existing Stop Timer Controller along with overhead tank overflow cut off.
OUR SOLUTION
We programmed in such a way, that customer can manually turn ON the motor for a preferred SET time and in case if tank is full within the SET time, motor gets OFF. At the end, customer was very happy that his complete requirements are fulfilled by us.